Our lovely 100 year old building...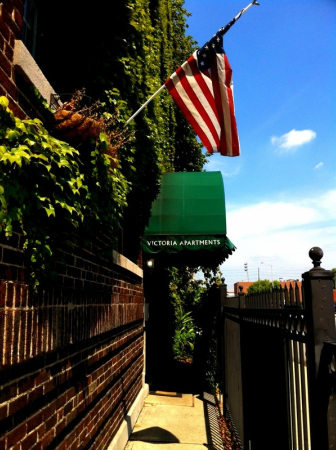 Welcome to the Victoria Apartments, home of strikingly elegant, freshly restored downtown studio apartments.

Even though our building is nearly 100 years old, our Studios are clean, safe, and very cozy and close to all of downtown, IU Med, IUPUI, and IU School of Dentistry. The price of 620 per month includes all public utilities except water and electricity, which usually is only about 20-25 per month each. Gas heat, gas cooking, and gar hot water all included. The security deposit is still only 500. Secured parking is available for 35/month, but we certainly do have a plethora of meter-free, on-street parking as well. Our award-winning maintenance team is quick to resolve any issues that may arise. Residents enjoy the nice, centrally located Laundry Center with all new front-loading Whirlpool appliances and the many free storage units as well! We're pre-wired for cable, and AT&T Fiber Optic (lightning fast, huge bandwidth!) and offer a reasonably priced WiFi service. As a new added convenience, you may also click the red button below to make payments online, simple and fast.

Please do make your appointment to come in soon for a look around and to fall in love with our turn-of-the-century charm. We're really so very happy to give you a tour.

---